Au lendemain de la triple explosion, revendiquée par l'Etat islamique, qui a entraîné la mort d'au moins 30 personnes et fait 200 blessés dans l'aéroport et le métro de Bruxelles, la photo de trois suspects a été diffusée par la police.
Les habitants de Bruxelles se réveillent ce matin dans une ville "en état d'alerte maximum", au lendemain des attentats qui ont frappé la ville . Le Belgique s'apprête à observer un deuil national de trois jours, tandis que l'enquête sur l'identité des terroristes progresse.
#TERRORISME Qui reconnait cet homme? https://t.co/9owjGthK3V pic.twitter.com/8X4srxk2Gm

— Avis de recherche (@police_temoin) 23 mars 2016
Une information exclusive RTBF vient d' être confirmée de source policière: les frères El Bakraoui, deux Bruxellois, ont été identifié parmi les kamikazes présumés de l'attentat de l'aéroport de Zaventem.
Les frères El Bakraoui, Khalid et Brahim étaient "connus des services de police mais pour grand banditisme et non pour des faits de terrorismes jusqu'ici".
L'un des deux, Khalid, avait loué sous une fausse identité l'habitation du 60 rue du Dries à Forest, où avait éclaté une fusillade avec la police.
Pour rappel, c'est la Dernière Heure qui avait, la première, révélé cette information et évoqué le possible rôle des deux frères dans une cellule terroriste liée au dossier Salah Abdeslam.
Khalid et Ibrahim El Bakraoui, âgés de 27 et 30 ans, étaient déjà recherchés par la police. L'un pour terrorisme, l'autre pour une peine à exécuter. Ils pourraient donc être les deux personnes qui ont pris la fuite de l'appartement de Forest où la police est venue perquisitionner. La police était à leur recherche depuis une semaine.
En octobre 2010, Ibrahim avait été condamné par le tribunal correctionnel de Bruxelles pour avoir tiré sur des policiers à la kalachnikov. Les événements dataient du 30 janvier de cette année-là, boulevard Adolphe Max, à Bruxelles, et rue de Wautier, à Laeken. Le troisième homme nommé Najim Laachraoui serait l'un des trois terroristes présumés de l'attentat survenu à l'aéroport de Zaventem à Bruxelles (Belgique), ce mardi 22 mars. Son nom vient d'être dévoilé par La Dernière Heure. Une information reprise par l'agence de presse Reuters. 
Qui est Najim Laachraoui?
L'ADN de Najim Laachraoui, dernier complice présumé identifié dans l'enquête sur les attentats de Paris, a été retrouvé sur "du matériel explosif utilisé lors des attaques" qui ont fait 130 morts le 13 novembre, a indiqué une source proche de l'enquête française. L'homme, parti en Syrie en février 2013, est recherché depuis le 4 décembre.
Il avait été contrôlé sous la fausse identité de Soufiane Kayal début septembre à la frontière austro-hongroise en compagnie de Salah Abdeslam, suspect clé des attentats arrêté vendredi à Bruxelles, et de Mohamed Belkaïd, un Algérien de 35 ans abattu par la police à Forest.
Il avait loué sous ce nom une maison à Auvelais, qui a servi à préparer les attentats djihadistes de Paris.
Les enquêteurs le soupçonnent également d'avoir été, avec Mohamed Belkaïd, en lien par téléphone avec certains des kamikazes le soir du 13 novembre.
Des attaques revendiquées
#TERRORISME Qui reconnait cet homme? https://t.co/XNC9EBVzWZ pic.twitter.com/HmKuqkEJKa

— Avis de recherche (@police_temoin) 23 mars 2016
#TERRORISME Qui reconnait cet Homme? https://t.co/rYdyrBSJqF pic.twitter.com/PTLrd1OKeT

— Avis de recherche (@police_temoin) 22 mars 2016
L'Etat islamique a publié un communiqué de revendication mardi 22 mars dans l'après-midi, dans lequel le groupe terroriste affirme qu'"une cellule secrète des soldats du califat s'est élancé en direction de la Belgique croisée. l'Etat Islamique accuse ce pays de n'avoir "cessé de combattre l'islam et les musulmans".
Que sait-on des victimes ?
Parmi les plus de 30 morts, l'agence marocaine MAP a indiqué ce mercredi matin qu'il y avait une Marocaine. Parmi les 200 blessés, on comptabilise pour l'instant huit Français dont trois grièvement, quatre Marocains et plusieurs Américains, sans plus de précisions pour le moment.
Le monde aux couleurs de la Belgique: La Tour Eiffel à Paris, la porte de Brandebourg à Berlin, la fontaine de Trévi à Rome aux couleurs de la Belgique : le monde entier a dit hier et cette nuit sa solidarité avec le peuple belge.
Les kamikazes de l'attentat de l'aéroport de Zaventem identifiés #Bruxelles > https://t.co/oZwxarxBOg pic.twitter.com/gwAM4vOvrc

— RTL France (@RTLFrance) 23 mars 2016
English:
Suspects identified
Brothers Khalid and Ibrahim el-Bakraoui have been named by the Belgian state broadcaster as the two suicide bombers who detonated their explosives at Zaventem airport on Tuesday, killing at least 11 people and injuring up to 100.
The Belgian state broadcaster RTBF is reporting that two of the suspected terrorist suicide-bombers at Brussels airport were Khalid and Ibrahim el-Bakraoui.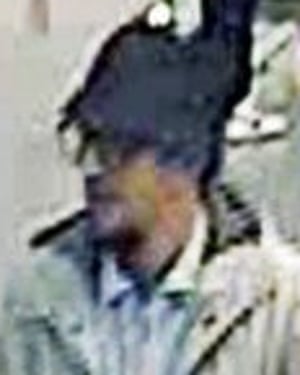 The Brussels airport attacker still at large has been tentatively identified by the Belgiummedia as Najim Laachraoui.
He is described by DH.be as a possible suspect based on an apparent resemblance to a photo of Laachroui released by police last night.
Laachraoui was already wanted by the police after his DNA was been found in houses used by the Paris attackers last year, prosecutors said on Monday.
He had traveled to Hungary in September with Paris attacks prime suspect Salah Abdeslam.
The Belgian el-Bakraoui brothers were well-known to the police as longstanding criminals in the Belgian capital and more recently it emerged they had clear links to November's Paris attacks.
This connection to the Paris attacks and to recent police raids in Brussels, in which some suspects escaped from police, is a very significant development. If the Brussels bombers prove to be part of the same cell as the Paris attackers, this will raise serious questions about potential police and intelligence failings.
The el-Bakraoui brothers are from Brussels and have a long history in organised crime in Belgium. They were among the suspects on the run and being hunted by Belgian police since the police raids of recent days.
One of the brothers had rented the flat in Forest, south west Brussels which was raided by police last Tuesday, exactly a week before the Brussels attacks, and where Salah Abdeslam, the Paris suspect had been present. In that Forest raid, heavy weapons and an Islamic State flag were found and one member of the Paris attacks cell, an Algerian Mohamed Belkaïd, was shot by a police sniper.
One of the el-Bakraoui brothers is also known to have rented one of the hideouts of the Paris jihadist team, in Charleroi in Belgium, where two of the attackers met before heading to Paris in November to carry out the attacks that killed 130 people: Abdelhamid Abaaoud, the ringleader, and Bilal Hadfi, one of the Stade de France suicide bombers.
One of the el-Bakraoui brothers is also believed to have provided ammunition and weapons for the Paris attacks in which gunmen opened fire on bars and at a rock concert at the Bataclan, RTBF reported.